When planning a move, one of the most overlooked details is the planning of your new layout.
The furniture in your current residence may fit just right, but in a new space, this may not be the case. The best option is to get into your new space before the move and measure the space. However, you may not have direct access to your new living space; instead, inquire with your realtor or building management team about acquiring a copy of the space's floor plan.
Before you move everything in your old home to your new home, use the floor plan as your personal measuring tool. Draw one to scale on graph paper and start planning out the positioning of your furniture in each room. If it doesn't fit on this floor plan, then it won't fit in your new space.
This is also an important and useful tool when shopping for new furniture. Use the dimensions from the furniture's specifications and start placing them on your scaled floor plan. There's no reason you should invest in a new couch, kitchen cabinet or TV stand if there isn't enough space in the room you want it in.
Doing this in advance and planning properly will save you a major headache later.
Here's an example of a floor plan you might use: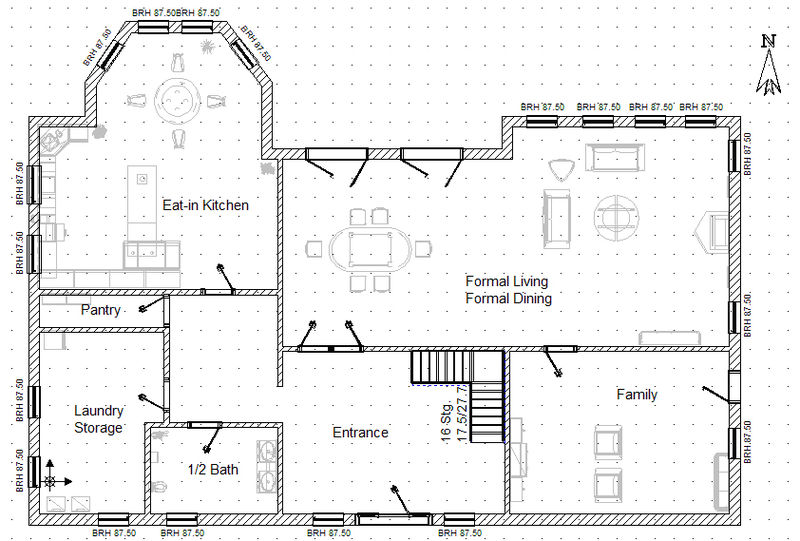 Ask Flatbush Moving & Storage for options in handling unwanted or unneeded furniture.
Call Us Today!
New York – 718-236-8900
New Jersey – 908-925-8500
http://www.flatbushmoving.com/wp-content/uploads/facebook-og.jpg
315
600
Flatbush Moving
http://flatbushmoving.com/wp-content/uploads/logo-color-icon.png
Flatbush Moving
2017-10-05 16:12:51
2017-10-05 18:19:16
Floor Plans and Moving